If you like the Loanables idea, there are a number of ways you can help us spread the word.
Join our Facebook page!
Get an article in your neighborhood newsletter
Click here
to send a note to the person who publishes your neighborhood's newsletter asking if they would include a short blurb about Loanables in the next issue, and a small business card sized ad like the one below.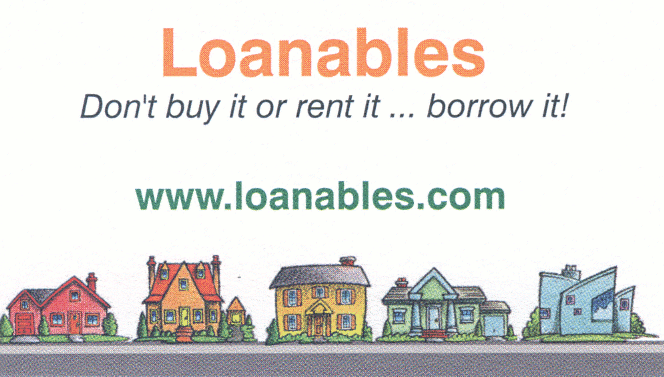 Share with your community email list
Does your group or neighborhood have a mailing list?
Click here
to send a quick note telling them about how Loanables can help them:
Save money
Earn money
Help each other
Help the environment